Called in Dead is the ninth episode of the second season and the 24th overall episode of Chicago P.D.
Summary
When Nadia's friend almost overdoses at Lindsay's home, Lindsay learns that she took heroin created in a lab at a strip club. The Intelligence Unit conducts an unsanctioned drug bust, and get a couple of arrests. But when the criminal bosses kidnap Olinsky's wife to get the drug back, Olinsky and Voight take care of the problem in their own way, and they realize the criminals have inside information. They follow the thread to a judge's corrupt secretary. Meanwhile, Lindsay continues to consider leaving the Intelligence Unit. Burgess has to cope with Roman's ex-partner and girlfriend Jenn Cassidy (Spencer Grammer) who is now a K-9 officer. Later, while Roman and Cassidy are arguing, Burgess gets shot while investigating a house call.
Plot
Cast
Main Cast
Recurring Cast
Kevin J. O'Connor as Commander Fischer
Guest Cast
Spencer Grammer as Jenn Cassidy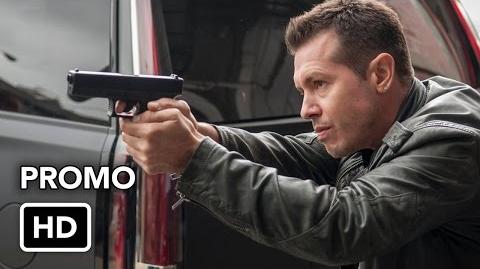 Ad blocker interference detected!
Wikia is a free-to-use site that makes money from advertising. We have a modified experience for viewers using ad blockers

Wikia is not accessible if you've made further modifications. Remove the custom ad blocker rule(s) and the page will load as expected.