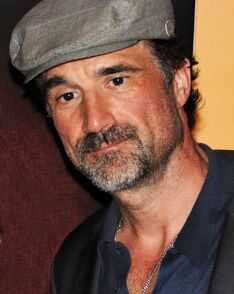 Elias Koteas is a Canadian Actor born on March 11 1961 in Montreal, Quebec Canada. He is best known for his roles in: The Curious Case of Benjamin Button (2008), Shutter Island (2010), The Thin Red Line (1998) and Teenage Mutant Ninja Turtles (1990). As of January 2014 he has stared on NBC drama series Chicago PD as Detective Alvin Olinski  
Ad blocker interference detected!
Wikia is a free-to-use site that makes money from advertising. We have a modified experience for viewers using ad blockers

Wikia is not accessible if you've made further modifications. Remove the custom ad blocker rule(s) and the page will load as expected.